YUM BAIT

PLEASE NOTICE: We have relocated the online store to our mega store at BuyTackle.com. To view YUM at BuyTackle.com. CLICK HERE

YUM bait soft plastics are the true fish attractants that contain biological andall natural fish oils and include special ingredients that simulate injured food sources in order to stimulate the aggressive attack instinct of game fish which mean YOU catch more. YUM baits have highly scientific secret ingredients in all of the YUM brand soft bait lures and the bottled attractants. YUM bait definitely starts a feeding frenzy because it is the only fish fish attractant with natural shad enzymes YUM baits are salt impregnated for even more fish attracting power. For the things you don't want on your bait or in the water, YUM Hand Balm masks the negative odors from things like gasoline, tobacco, insect repellent and human skin oils that game fish can easily detect.
YUM Attractant

YUM spray fish attractant features exclusive Live Prey Technology (LPT) with the new 3X as potent formula. Developed and tested through laboratory research, YUM is proven to attract more fish, make them strike harder, and hold on longer. Available in Shrimp, Garlic, Crawfish, and Shad. The YUM spray on attractant gives you an extra edge with its ability to recharge plastics, jigs, spinnerbait skirts and hardbaits. YUM is the only fish attractant that simulates the release of live baitfish enzymes.






YUM Dinger

The YUM Dinger is a soft plastic stick bait or cigar bait fishing lure as some call it, designed to be fished in a variety of ways. Texas rigged, wacky style and even pitched into heavy cover. This soft plastic bait presents a very subtle life-like action that even highly pressured fish can't resist. YUM Dingers have a unique hook slot that provides better hook-ups and are heavily salted, contain Live Prey Technology, are a better value and don't tear up as fast as the competition.

YUM Money Minnow




The YUM Money Minnow is the "talk of the town" in the bass fishing community, and word is also spreading quickly to anglers who more commonly seek stripers, trout, walleyes and various saltwater species. The natural tail wag and lifelike finish make this soft-plastic swimbait irresistible to any gamefish – and when a lure produces fish like mad – it doesn't take long for word to spread. Although a Money Minnow can be rigged several different ways, the approach most commonly used by professional anglers is to use an extra wide-gap offset "worm hook" or shank-weighted "swimbait hook" and rig the bait weedless. The most popular presentation almost seems too simple. Cast, reel slowly and get ready to set the hook.



YUM Dancin Eel

The Dancin' Eel couples the wobble of a crankbait with the free motion only soft bait plastic lure. Every turn of the reel handle or movement of the rod tip brings this bait to life.

Fill In The Blank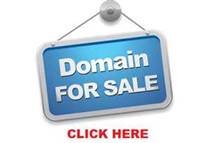 Over 182,000 Google Results for Florida Seaside